Crater Lake Lodge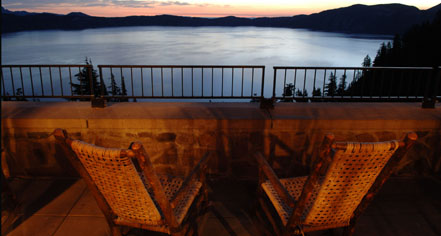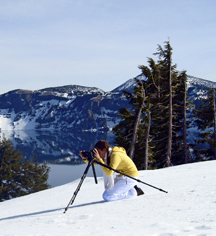 Activities & Events
Formed after the collapse of an ancient volcano, Crater Lake is the deepest (1,949 feet) and bluest lake in the United States.
A national park since 1902, Crater Lake welcomes visitors to explore its lush forests, volcanic peaks, and miles of hiking and biking trails. Summer months are the ideal time to experience the peaceful elegance of Crater Lake. Visitors can cruise the lake via Volcano Boat Cruises or travel around Rim Drive by car or bike and gaze out from more than 20 scenic overlooks.
When Crater Lake was first discovered, people were amazed by its rich blue color and the beauty of the surrounding land. Visitors still experience that same awe today. Located on the south rim of the crater, Crater Lake Lodge is one of the great icons of the National Park Service.
For more information about Crater Lake Lodge or to make reservations please visit craterlakelodges.com or call 1.888.77.4CRATER (888-774-2728).