Crowne Pointe Historic Inn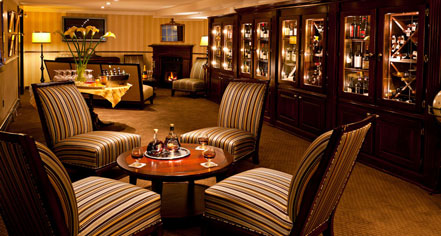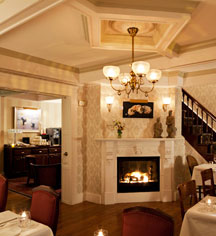 History
The stately Crowne Pointe Historic Inn was originally built as a residence by a prosperous Yankee sea captain at the turn of the 19th century. The three carriage houses that sit behind the historic inn's main building were once housing for fishermen seeking board between voyages. During the ensuing century, the inn underwent many alterations, until it was purchased and painstakingly restored in January 1999.

Despite a frantic race to complete the work before the summer season, no detail was overlooked by the historic inn's owners. As a result, graciousness is one of the hallmarks of the inn and it exudes a traditional warmth that envelops guests from the moment they arrive. It is the fine points that distinguish the Crowne Pointe Historic Inn, from its authentic Victorian wallpaper and coffered tin and wood moldings, to the antique belt-driven fans on the front porch and even the carefully chosen flowers that bloom in the gardens.

Here, guests can enjoy a welcome respite from the hustle and bustle or use the historic inn's convenient location as the perfect launching spot for sightseeing, spa relaxation, beachcombing, or exploring Provincetown.

Crowne Pointe Historic Inn, a member of Historic Hotels of America since 2005, dates back to 1900.