DoubleTree by Hilton Youngstown Downtown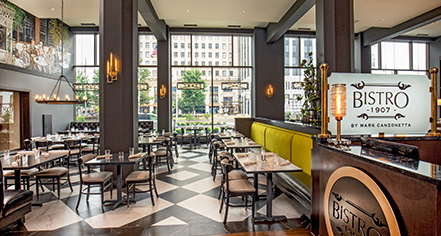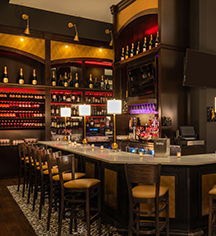 Dining
Bistro 1907
Named for the year the building was originally constructed, Bistro 1907 at DoubleTree by Hilton Youngstown Downtown pays homage to its home in the Mahoning Valley with its use of locally sourced ingredients in many of its dishes. When guests enter the restaurant, they will be enamored by the old-time American atmosphere and by the menu: classic American fare with a Parisian twist.
Monday - Thursday, 11:00 a.m. - 10:00 p.m.
Friday, 11:00 a.m. – 11:00 p.m.
Saturday, 7:00 a.m. – 11:00 p.m.
Sunday, 7:00 a.m. – 9:00 p.m.