Embassy Suites by Hilton Portland Downtown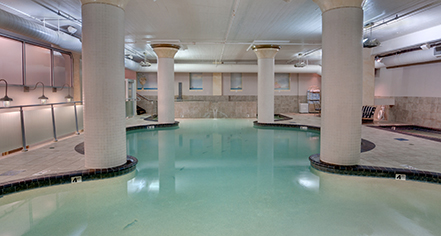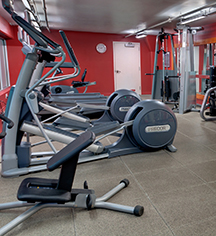 Activities & Events
Guests of the Embassy Suites by Hilton Portland Downtown can start off the day on the right foot with a complimentary, cooked-to-order breakfast. For those one-the-go, quick and convenient meals are available as well.
In addition to breakfast, Embassy Suites by Hilton Portland Downtown offers a Manager's reception every evening, before and after dinner. Guests can indulge in a complimentary drink and socialize with other guests.
A fitness room and pool are available on-site for those looking to stay active during their visit. A pool table and a video arcarde are available for those wanting to wind down in the comfort and convenience of the historic Portland hotel.
For those who may be in Portland on business, the Business Center offers the following conveniences:
Audio/Visual Equipment Rental
Express Mail
Fax
High Speed Internet Access-fee
Meeting Rooms
Notary Public
Photo Copying Service ($0.10)
Printer
Other conveniences the Embassy Suites by Hilton Portland Downtown offers are:
Automated Teller (ATM)
Baggage Storage
Beauty Salon
Beverage Area, Complimentary
Breakfast Area, Complimentary
Car Rental Desk
Coin Laundry
Concierge Desk
Electric Service
Elevators
Gift Shop
Guest Activity/Recreation Desk
Laundry/Valet Service
Lounge
Luggage Hold
Multi-Lingual Staff
On-Site Convenience Store
Room Service
Safety Deposit Box