Fairmont Heritage Place, Ghirardelli Square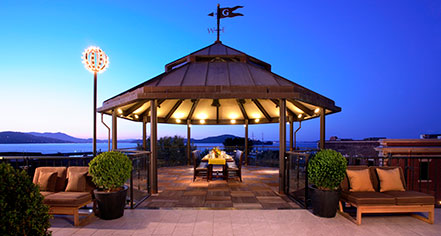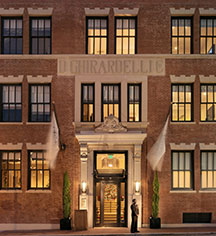 Weddings
Fairmont Heritage Place, Ghirardelli Square is one of the most ideal places in the Bay Area to have a wedding, book launch, or special event. Venues in Ghirardelli Square offer some of the best views of the Bay and serve as unique destinations for personal or corporate events.
Wedding Venues
Carillon
A 450 sq ft outdoor carillon which can comfortably seat up to 40 guests for a seated dinner event or 60 for a reception.
Mustard Terrace
Indulge guests in panoramic views of the Bay in the 1000 sq ft outdoor venue which include plush couches, and a cozy firepit. This is a more popular venue for up to 100 guests reception style.
Nursery Terrace
Located off of the Lounge, this 825 sq ft space can host up to 40 guests and is equipped with small firepits ideal for either daytime or evening events.
Lounge Area
A smaller area, ideal for receptions, post-meeting events, meals, or breaks, the Lounge offers all the comforts of home including a large-screened TV, billiards, and plenty of natural light.