Grand Hotel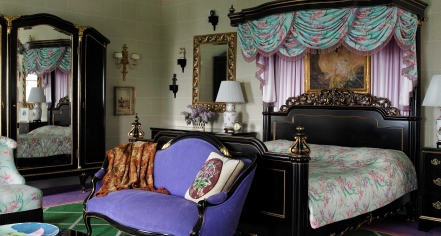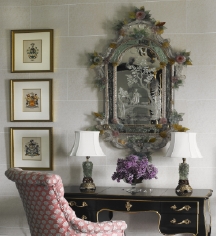 Accommodations
Each of the 393 guestrooms available at Grand Hotel is uniquely built and decorated by renowned New York Interior Designer Carleton Varney. The grandest heritage accommodations of all are the more than three dozen themed named guestrooms and One Bedroom and Two Bedroom luxury suites, from the Lincoln Suite to the Hollywood Suite. The most recent additions are the One Bedroom Musser Suite, named after R.D. Musser, Jr. Chairman of Grand Hotel who passed away in April 2013, as well as the Laura Bush Suite, the seventh First Lady Suite at the hotel and the Founder's Suite, created using furniture from the Senator Stockbridge estate, who owned the land on which Grand Hotel sits. All guestrooms feature numerous amenities including air-conditioning, minibar, in-room safe, flat screen TV, iron, coffee maker, and complimentary wireless Internet.
Finally, the four-bedroom Masco Cottage provides an intimate, spacious setting for families, couples, or small groups who want the atmosphere of a summer cottage on Mackinac Island with all the amenities of a luxury resort. The Cottage is connected to the east end of Grand Hotel by a private walkway and is beautifully decorated in summer hues. The suite features two downstairs bedrooms with private baths, along with a kitchen, living, and dining room area. Upstairs are two bedrooms, a bath and a media parlor.
Free wireless Internet access is available throughout the hotel and resort grounds.