Green Park Inn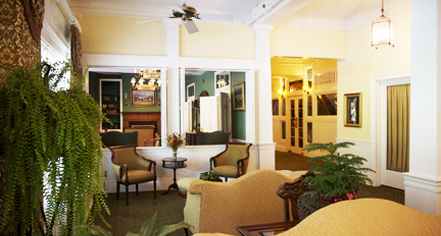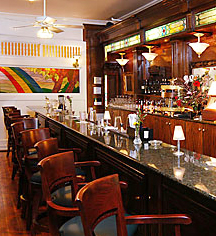 Activities & Events
History Room
Guests are encouraged to visit Green Park Inn's History Room which features artifacts and information about the rich heritage of the hotel. In addition, the classic photo gallery outside of the Divide Tavern displays beautifully framed photographs of some of the hotel's more notable guests.
The Blowing Rock Art and History Museum is rich in history regarding the Green Park Hotel and other historic landmarks in the town and surrounding area. Hotel guests enjoy special discounts at the museum.
Tour
Hotel guests are guided through the history of the property through its most recent restoration. Tours are given Tuesday and Thursday mornings at 9:30am, by reservation only. Other times may be arranged by special reservation, or may be available as part of a package or special offer.
Special Dining Events
Check for special theme dinners, passport dining series, Big Band Dining and Dancing in the calendar or upon arrival.
Other Activities:
Massage services
Sunning deck
Badminton
Wine tastings