Hanover Inn Dartmouth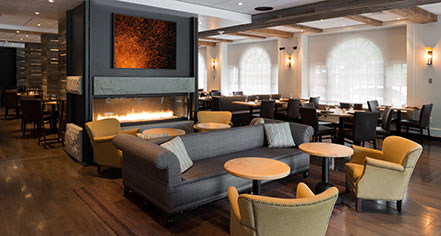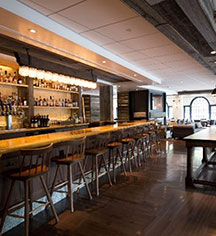 Dining
With relaxed and beautiful surroundings that only a historic property can offer, Hanover Inn Dartmouth provides a unique New Hampshire dining experience with catering and private dining services available.
PINE
Right across from the Dartmouth College Green, PINE is a farm-to-table restaurant showcasing the bounty of New England. PINE offers a hand-crafted menu that blends Tuscan style cooking with American cuisine that showcases local and sustainable products. The kitchen is run under the watchful eye of Executive Chef Justin Dain, who sources the seasonal menus from regional farms and markets. Bringing over a decade of culinary art to the Hanover Inn Dartmouth, Chef Dain creates simple, yet vibrant dishes in a warm, approachable ambiance. Everyone is sure to feel at home at PINE Restaurant.

Hours of Operation
Breakfast
Monday - Saturday, 6:30 a.m. - 11:00 a.m.
Sunday, 6:30 a.m. - 10:00 a.m.
Sunday Brunch, 10 a.m. - 2:00 p.m.

Lunch
Monday - Saturday, 11:30 a.m. - 2:00 p.m.

Dinner
Sunday - Thursday, 5:00 p.m. - 11:00 p.m.
Friday & Saturday, 5:00 p.m. - 12:00 a.m.