Hanover Inn Dartmouth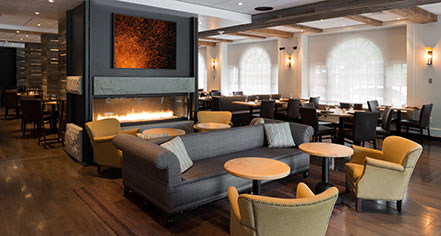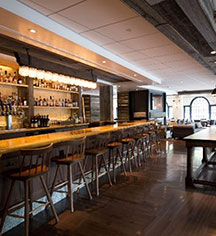 Dining
With relaxed and beautiful surroundings that only a historic property can offer, Hanover Inn Dartmouth provides a unique New Hampshire dining experience with catering and private dining services available.
PINE
Overlooking Dartmouth's campus green, PINE is a beautifully appointed restaurant created byacclaimed Chef-Restaurateur Michael Schlow. Incorporating a farm-to-table philosophy, the menu's American flavors are inspired by New England's rich heritage with well-executed dishes featuring locally-sourced ingredients.

Hours of Operation
Breakfast
Monday - Saturday, 6:30 a.m. - 11:00 a.m.
Sunday, 6:30 a.m. - 10:00 a.m.
Sunday Brunch, 10 a.m. - 2:00 p.m.

Lunch
Monday - Saturday, 11:30 a.m. - 2:00 p.m.

Dinner
Sunday - Thursday, 5:00 p.m. - 11:00 p.m.
Friday & Saturday, 5:00 p.m. - 12:00 a.m.