Harbor View Hotel of Martha's Vineyard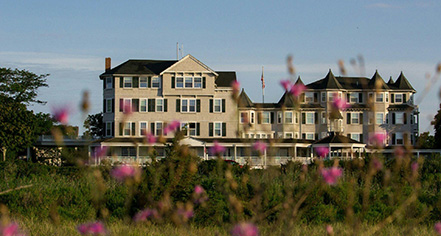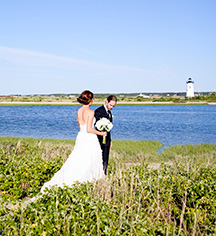 Meetings & Groups
Experience a discreet, relaxing, and exclusive atmosphere for meetings, banquets, and special occasions at Harbor View Hotel; made even more special by timeless hospitality and a unique location. The hotel maintains a dedicated conference staff, uniquely trained and focused on meeting - and exceeding - expectations. With its 114 rooms, Harbor View Hotel offers ideal facilities for a focused conference, retreat, or team building session.
The flexible meeting rooms, at 4,700 square feet, are supplemented by versatile outdoor spaces for special meals and functions in the warmer months, such as an old-fashioned New England Clambake. During the cooler times of year, the historic island, with its quaint cedar-shingle homes and lighthouses, is the perfect place to watch the stunning change of New England color. After a brisk walk along the harbor, a crackling fireplace sounds just perfect. The mild climate allows guests to enjoy outdoor activities up to nine months a year.
Edgartown Room
Located in the historic Main Building, the Edgartown Room is the largest indoor meeting and conference venue. The front and side of this spacious room has large windows with spectacular harbor views. There is a private door leading out to the front porch where classic New England rocking chairs allow guests to relax, soak in the sun, and gaze at the passing sailboats. The Edgartown Room can accommodate seating for up to 200 guests theater style, or 110 guest banquet style.
Menemsha Room
Directly off the main function foyer in the historic Main Building is the second largest meeting venue at Harbor View Hotel, Menemsha Room. Providing a comfortable and elegant setting with double French doors at the entrance, the Menemsha Room features wall-to-wall carpet, windows overlooking the pool area, gold-colored fabric drapes and sheers, and no pillars to impede views of presentations. This room can be easily converted to any meeting style, including theater, U-shape, conference, reception, or banquet style. The Menemsha Room can accommodate up to 80 guests theater style, or 56 guests banquet style.
Chilmark Room
The Chilmark Room is situated in the historic Main Building, providing a more private and quiet meeting venue. With wall-to-wall carpet, the Chilmark Room features windows with gold-colored fabric drapes and sheers, and can seat up to 60 guests theater style, or 40 guests banquet style.
Meeting and Event Space Amenities
Spectacular ocean scenery
Access for guests to 18-hole golf course
Professional meeting planners to assist any event
State-of-the-art audiovisual
Extensive food and beverage choices
WiFi