Hawthorne Hotel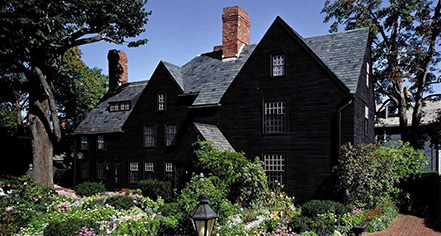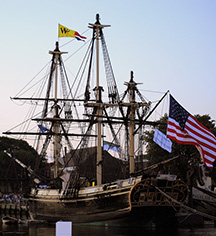 Local Attractions
The Hawthorne Hotel is conveniently located adjacent to the historic Salem Common, close to all of the area's attractions and within easy commuting distance to Boston. Guests can enjoy exploring some of Salem's most famous historical sites located along the Heritage Trail, shopping cobblestoned Front Street, strolling along Derby Wharf, or quelling their curiosity about the witch trials.
While Salem has become a major tourist destination in recent years, a lot of the attraction is based on the witchcraft hysteria of 1692. However, Salem has long thrived as a maritime community and offers a fast ferry to Boston, tours of Bakers Island, sunset cruises, and journeys on replica privateer schooners.
The Front Desk is happy to provide brochures and walking tour information.
House of the Seven Gables
The poetically-named setting of Nathaniel Hawthorne's Gothic novel of the same name, the House of Seven Gables has a long history. Built in 1667 by Captain John Turner, the house was expanded and altered over several decades and stands as a very early example of Georgian décor. Today, the house is run as a nonprofit museum and settlement house for children.
McIntire Historic District
A mile long stretch that includes several houses designed by the renowned architect Samuel McIntire, the McIntire Historical District is a self-guided tour of over 300 houses.
Old Burying Point
One of the oldest cemeteries in the country, Old Burying Point contains faded gravestones for some significant historical figures. Not least among these is John Hathorne, who served as the judge in the infamous Salem Witch Trials.
Peabody Essex Museum
Founded in 1799 by the East India Marine Society as a "cabinet of natural and artificial curiosities," the Peabody Essex Museum combines its collection of objects from all around the world with the modern flair of a glass roofed atrium.