Hilton Boston Downtown/Faneuil Hall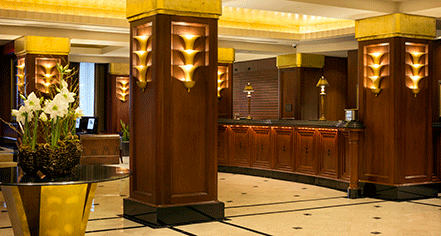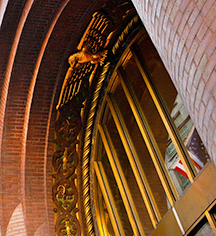 History
This historic Boston hotel is located within the boundaries of the Custom House National Register District. The Custom House District was, at one time, the heart of Boston's waterfront activity, and the innermost section of Boston Harbor. Further development of the Boston waterfront became necessary and the Central Wharf along with the Broad Street Associates buildings, designed and planned by Charles Bulfinch, are remnants of the major development which occurred in the area between the years of 1800-1820. As the commercial needs of the area increased, changes continued with the development of Quincy Market in the 1820s and the Custom House in the 1830s.
After the Great Fire of 1872, rebuilding transformed the area into an extension of the Financial District. Growing demand for office space led to the construction of ten- to fifteen-story structures, many of which remain today, including the hotel's building, and contribute to the architectural diversity of the area.
In 1928, the Batterymarch Building was designed by architect Harold Field Kellogg and became Boston's first Art Deco style skyscraper. Upon entering the Hilton Boston Downtown Hotel, the Batterymarch Street entrance is recessed inside a large two-story brick arch. The underside of the arch is detailed in terra cotta and includes various symbols of America and its progress in the Industrial Age, including an eagle, a covered wagon, the Saugus Iron Works, two locomotives, an oil rig, and an airplane flying over the Batterymarch Building. Entwined around these symbols are organic leaf-like scrolls and rope moldings. Other distinctive features include the innovative use of colored brick to create the illusion of height. Thirty different shades of brick were used, beginning with dark brown at the base and progressing to a light buff at the top.

Hilton Boston Downtown Faneuil Hall, a member of Historic Hotels of America since 2015, dates back to 1928.