Hilton New Orleans/St. Charles Avenue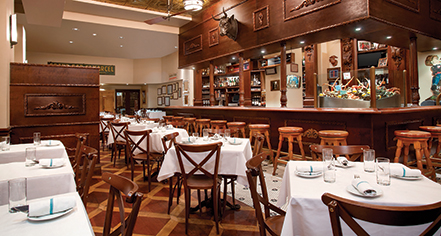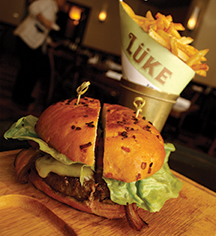 Dining
Hilton New Orleans/St. Charles Avenue invites guests to experience the award-winning food and beverage services at Luke Restaurant, an authentic Brasserie, led by James Beard Award Winner Chef John Besh. Utilizing produce and ingredients from their own farm, Luke is the Chef's homage to the grand old Franco-German brasseries that once reigned in New Orleans.
Since opening in 2007, Lüke has been hailed by Condé Nast Traveler, Travel + Leisure, and The Times-Picayune, which applauded Luke for its "disarmingly home-spun culinary touches and broad-shouldered dishes that satisfy something more than just an appetite." From the elegant hardwood floor to the old time belted ceiling fan system and on to the full-presentation kitchen where you can watch our chefs prepare their culinary creations.
During football season, Luke offers a spectacular Sunday Brunch.
Luke opens for breakfast at 7:00 AM daily and closes with dinner at 10:00 PM.