Hotel Boulderado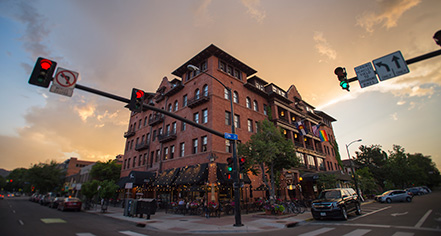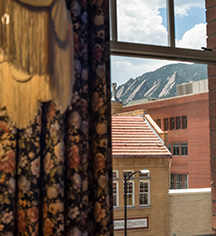 Local Attractions
In your travels, be sure to visit local National Trust Historic Sites and discover great architecture, magnificent landscapes, and life-changing stories.
Featured Historic Site
Boulder History Museum – The Boulder Historical Society and Museum was founded in 1944 by A.A. 'Gov' Paddock, then publisher of the Boulder Daily Camera. The organization, now called the Boulder History Museum, is located in the historic landmark Harbeck-Bergheim House on University Hill in Boulder, Colorado. The Museum is open Tuesday through Friday from 10-5pm and weekends 12-4pm each week and exhibits artifacts from our collection of over 45,000 objects of historical significance donated by Boulder area families over the past sixty years.
Other Local Museums include – Boulder Museum of Contemporary Art, CU Museum of Natural History, CU Art Museum, Leanin' Tree Museum, and Sculpture Garden of Western Art
Hotel de Paris Museum, Georgetown, CO
Dating from the late 19th century, Hotel de Paris Museum is located in Georgetown, Colorado. The building was primarily operated as a hotel and boarding house through the late 1930s. A National Trust Historic Site.
***
Also explore Recreation.gov to browse the Destination Denver Itinerary, including these sites:
Rocky Mountain National Park
Denver Museum of Science & Nature
Denver Botanic Gardens