Hotel Deco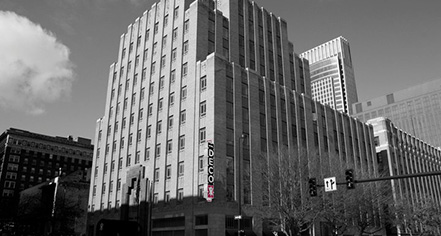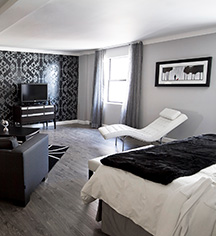 History
Built in 1930, Hotel Deco is a quintessential example of the Art Deco style that can be seen throughout the most prominent buildings in Omaha. The 14-story building was designed by Joseph G. McArthur, a well known local architect responsible for other Art Deco buildings in the area. Construction of the brick and terra cotta building took just one year to complete and was known at the time for its bold attempt at modernity and artistic expression to compliment the machine age.
In 1989, the historic building was converted into a full-service hotel, and the present-day owners bought the property in 2010. An extensive and thorough renovation of the entire building began that same year, including upgrades to the public spaces as well as all guestrooms and suites. Today, Hotel Deco is listed on the National Register of Historic Places.

Hotel Deco, a member of Historic Hotels of America since 2011, dates back to 1930.