Hotel del Coronado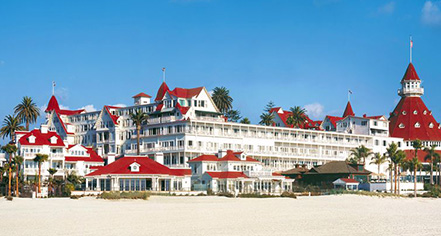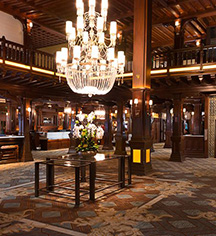 History Mystery
Which historic hotel was the setting for the #1 comedy of all time according to the American Film Institute: Some Like it Hot?
If you guessed Hotel del Coronado (1888) in Coronado, California, you guessed correctly!

In 1958, Hotel del Coronado made Hollywood history when it became the setting for director Billy Wilder's classic comedy, Some Like It Hot, starring Marilyn Monroe, Tony Curtis, and Jack Lemmon. Released in 1959, this romantic movie was voted the #1 comedy of all time by the American Film Institute and named #14 on its list of the 100 Greatest Movies. As film historian Laurence Maslon – who authored a companion book about the film – noted: With the addition of "the famously photogenic Del Coronado, it's easy to see why this movie has stood the test of time." Throughout the years Hotel del Coronado has continued to host Some Like It Hot events, including the film's 25th anniversary in 1984 (with Wilder, Curtis, and Lemmon in attendance); the Marilyn Monroe U.S. postal stamp dedication in 1995; and the film's 50th anniversary in 2009, when Tony Curtis, the last-surviving cast member, was joined by some of the original "girls in the band."

Learn more about Hotel del Coronado and book your next stay.