Inn at Perry Cabin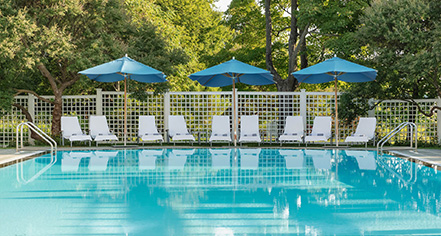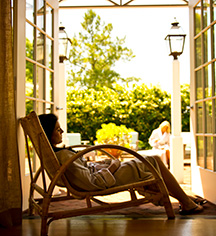 Spa
The Spa at Perry Cabin is a unique experience that combines therapeutic bodywork with plant-based treatments. Herbs and aromatics are locally grown at the Inn's garden and in farms along the Eastern Shore. The menu of botanically-based treatments features Kerstin Florian's line of luxurious, marine-inspired skin care products.
While at the full service spa, guests can rest in the indoor or outdoor relaxation rooms, take a dip in the infinity edge pool, or detoxify in a steam room. Couples can indulge in the romantic, seasonal "Duet" massage. The spa includes a full range of services that focus on pampering, rejuvenation, and wellness, including a number of signature treatments such as a clay and flower body treatment that moisturizes and balances the skin, and an Herbal Remedy massage that draws on the healing benefits of plants and herbs to create an exquisite experience. The spa combines classic massage and body techniques with scrubs and treatments from herbs and aromatics grown at the Inn with ingredients from neighboring farms.
Sunday through Thursday, 9:00 a.m. - 5:00 p.m.
Friday and Saturday, 9:00 a.m. - 8:00 p.m.