Inn on Boltwood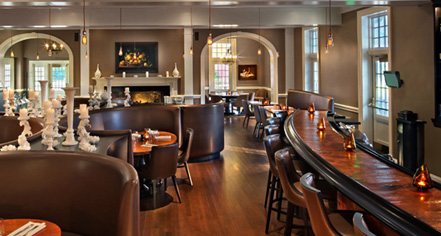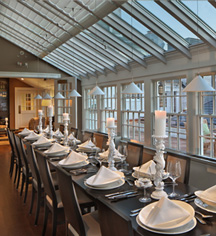 Dining
30Boltwood
The Inn on Boltwood's full-service downtown Amherst restaurant, 30Boltwood, combines the latest seasonal creations with an emphasis on farm-to-table cuisine, featuring the freshest local ingredients and produce. The restaurant offers an elegant and comfortable atmosphere that showcases the beauty of Amherst's natural surroundings and the bounty of the Pioneer Valley.
30Boltwood's menu offers a creative and approachable wine and craft beer list, hand selected to complement each dish. The in-house master mixologist creates innovative and unique cocktails inspired by the inn's commitment to using the freshest local ingredients available. Al fresco dining under the covered porch and patio with soft comfortable seating, a fire pit, and lavish views of the Amherst Common is available during the warm-weather season.
The restaurant also offers an intimate private dining room seating up to eight guests. Additionally, the greenhouse room, with a glass ceiling that offers magnificent sky views, features a common table that can seat up to 16 people.
Hours
Breakfast: daily, 7:00 a.m. to 11:00 a.m.
Lunch: Monday through Friday, 11:00 a.m. to 2:00 p.m.
Dinner: daily, 5:30 p.m. to 10:00 p.m.
Brunch: Saturday and Sunday, 10:30 a.m. to 2:30 p.m.
Intermezzo: daily, 2:30 p.m. to 5:30 p.m.
Dessert available during lunch and dinner service