InterContinental Mark Hopkins Hotel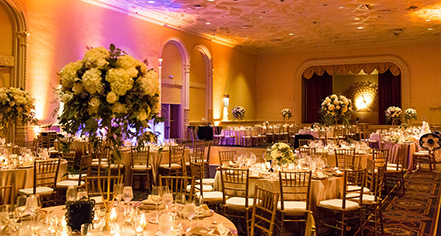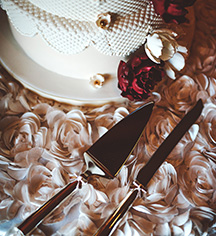 Weddings
IMPECCABLY ORCHESTRATED. DISTINCTIVELY MEMORABLE.
Your perfect wedding begins with a space that's customized to fit you. Whatever your vision, our special event space gives you unlimited options. Whether an extravagant gala or an intimate affair, a wedding here can be anything you desire and will always be extraordinary. Make a statement with our striking French Chateau and Spanish Renaissance architecture, and then be whisked inside to an experience that's utterly romantic. Add the hotel's breathtaking views of the city by the bay's unique skyline for an experience that is truly San Franciscan.
When the Mark Hopkins opened in 1926, it immediately became a leading social center of San Francisco and a part of the city's rich and colorful history. The two magnificent ballrooms, the Peacock Court and the Room of the Dons were filled with stately dinners, fine debutante balls, and exquisite weddings. Today, the InterContinental Mark Hopkins continues to holds its place as the venue of choice for the discriminating bride and groom.
Historic grandeur and service excellence makes the InterContinental Mark Hopkins San Francisco a wedding venue like no other.