La Concha Hotel & Spa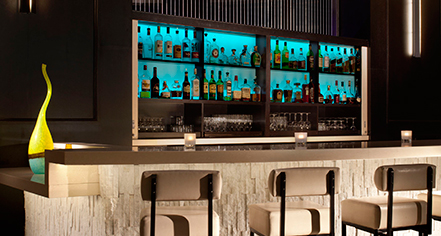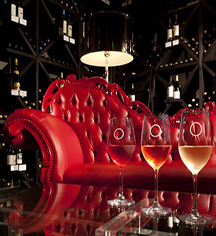 Dining
La Concha Hotel & Spa offers up some of Key West's most outstanding restaurants and bars serving everything from fresh seafood to intoxicating mojitos and island-inspired margaritas. For authentic islands flavors and dining experiences, guests should be sure to check out the array of eateries and bars at this historic Florida hotel.
430 Duval Restaurant & Bar
Located in the grand lobby of the hotel, 430 Duval is a sophisticated, elegant, and unique - yet casual - space, bringing a city chic vibe to Key West. 430 Duval offers enticing island inspired small plates such as "Cuba Libre" Lacquered Berkshire Pork Belly to large plates such as Caribbean Seafood Bouillabaisse with a Coconut Curry Broth. Bar mixologists offer signature 430 Duval cocktails and a daily happy hour.
Hours of Operation
Open Daily
7:00 a.m. - 11:00 p.m.
Happy Hour
4:30 p.m. - 6:30 p.m.
Starbucks Coffee
Guests don't have to fret about feeding their daily latte habit. Starbucks provide coffee, espresso, and a variety of fresh pastries for the guest on the go.
Hours of Operation
Open Daily
6:00 a.m. - 9:00 p.m.
Outdoor Pool
Guests can relax after a busy day of sightseeing around Key West in the delightful lounge of the outdoor pool with a refreshing beverage.
Hours of Operation
Open 12:00 p.m. - 5:00 p.m.
In-room Dining
Guests can order delicious La Concha Hotel & Spa cuisine to be delivered right to their room or suite. This historic Key West hotel offers an extensive room service menu that features fresh seafood, steaks, sandwiches, appetizers, and "cheeseburgers in paradise."
Hours of Operation
Available 7:00 a.m. - 11:00 p.m.
Wine-O
Featuring over 200 bottles of wine from around the world, guests can surround themselves in an atmosphere of elegance and fine wine. This fine, Key West wine bar offers an assortment of wines by the glass as well as varietal tastings with the ever popular flights. Bottles can be enjoyed in the sophisticated and elegant lounge, or taken to be enjoyed elsewhere. Chef-prepared cheese or charcuterie boards are available to enhance wine experiences.
Hours of Operation:
Open 7 Days a Week
3:00 p.m. - 11:00 p.m.
Happy Hour
5:00 p.m. - 7:00 p.m.
Jamba Juice
Offering delicious smoothies or fresh-pressed natural juices. Guests can create their own custom blend. Jamba Juice offers natural juicing, classic smoothies, enhancers, specialty shots and fresh fruit.
Hours of Operation:
Open Daily
10:00 a.m. - 5:00 p.m.