La Concha Hotel & Spa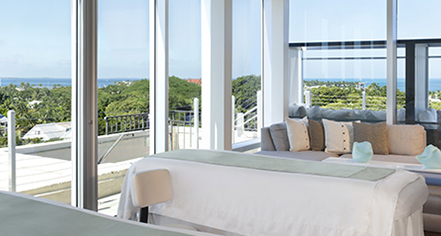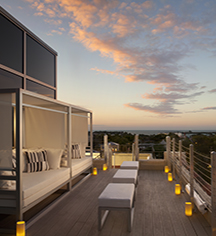 Spa
Guests of La Concha Hotel & Spa are invited to indulge and relax in a customized, private spa suite during their stay. Each suite offers a private balcony, shower, 55" flat screen TV, person iPod docking station, and a mini-fridge stocked with bottled water and fresh juices.
Top Spa at La Concha is located at the highest point on Key West and offers spectacular panoramic views through floor-to-ceiling windows. Guests can indulge in massages, manicures, facials, and foot scrubs to invigorate weary spirits, relive tense muscle, or simply just pamper the body, mind, and soul.
Spa Information
Packages can be purchased as individual or couple services
Located at the highest point in Key West with whimsical, panoramic views
Treatments vary from 50-80 minutes
20% Gratuity is Automatically Added
Hours of Operation
Open daily
Spring/Summer Hours
10:00 a.m. - 7:00 p.m.
Fall/Winter Hours
10:00 a.m. - 5:00 p.m.

The age limit is 14 years and older. Those under 18 years of age must be accompanied by an adult.