La Valencia Hotel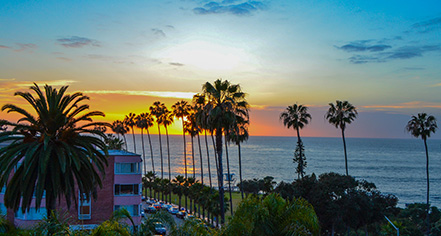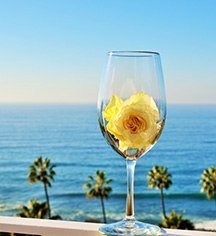 Local Attractions
Visit some of San Diego's most celebrated cultural attractions:
SeaWorld San Diego
SeaWorld San Diego is an animal theme park, oceanarium, outside aquarium, and marine mammal park, located in San Diego, California. The park is owned by SeaWorld Entertainment.
Qualcomm Stadium
Qualcomm Stadium is a multi-purpose stadium. With a seating capacity of 70,561, Qualcomm Stadium is located in the heart of Mission Valley, minutes from downtown San Diego. The stadium is host to the NFL San Diego Chargers, San Diego State University Aztecs football, the Holiday Bowl, the Poinsettia Bowl, and more.
Maritime Museum of San Diego
The Maritime Museum of San Diego enjoys a worldwide reputation for excellence in restoring, maintaining, and operating historic vessels. The museum has one of the world's finest collections of historic ships, including the world's oldest active ship Star of India. The collection of ships and exhibits are available for daily public tours.
San Diego Zoo
The 100-acre (40-hectare) Zoo is home to more than 3,500 rare and endangered animals representing more than 650 species and subspecies, and a prominent botanical collection with more than 700,000 exotic plants. It is located just north of downtown San Diego in Balboa Park.
San Diego Museum of Man
Transform your mind through great exhibits at the San Diego Museum of Man! Its mission is to inspire human connections by exploring the human experience. Its vision is to be San Diego's dynamic place to go to learn about each other, reflect on our place in the world, and build a better community.
The San Diego Museum of Art
The San Diego Museum of Art, the region's oldest, largest, and most visited art museum, provides a rich and diverse cultural experience. Located in the heart of beautiful Balboa Park, the Museum's nationally renowned permanent collection includes Spanish and Italian old masters, South Asian paintings, and 19th and 20th century American paintings and sculptures.
Mingei International Museum
Established in 1978, Mingei International Museum collects, conserves, and exhibits arts of daily use – by anonymous craftsmen of ancient times, from traditional cultures of past and present, and by historical and contemporary designers. The Museum's Founder, Martha Longenecker, was a professor of art at San Diego State University who studied the art of pottery-making in Japan. As an artist craftsman, she became acquainted with and learned from the founders and leaders of the Mingei Association of Japan, who inspired her to carry the vision of mingei to the U.S.A.
Timken Museum of Art
Affectionately known as San Diego's "jewel box" of fine art, the Timken Museum of Art in San Diego's historic Balboa Park is home to the Putnam Foundation's significant collection of European old masters, 19th century American art, and Russian icons. The collection also includes the only Rembrandt painting on public display in San Diego.
San Diego Natural History Museum
The San Diego Natural History Museum traces its roots to an enthusiastic group of amateur naturalists, who formed the San Diego Society of Natural History in 1874. Explore the natural history of southern California, from past to present at the San Diego Natural History Museum (theNAT). From rattlesnakes and flesh-eating beetles, to dinosaurs and fossils, to a Foucault pendulum that proves the earth is spinning, there is something for everyone at theNAT.
San Diego Air & Space Museum
Aviation history is truly a remarkable story, and it all unfolds at the San Diego Air & Space Museum. The journey through the history of flight begins as visitors stand beneath a model of the Montgolfier brothers' hot air balloon of 1783 - the first manned vehicle in recorded history to break the bonds of gravity and lift humans above the Earth. Rare specimens of aircraft suggest the excitement of air combat in the World War I Gallery. Marvel at the entertaining and dangerous antics of the barnstormers of the 1920s in the Golden Age of Flight Gallery. The Museum's display of space age technology, like the desire to journey to the stars, may never be finished, for it represents an adventure which the human race has truly just begun.