Lake Yellowstone Hotel & Cabins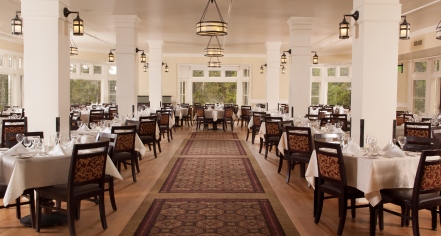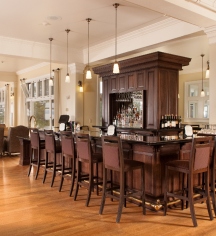 Dining
The Lake Yellowstone Hotel Dining Room offers tempting preparations for breakfast, lunch, and dinner. The menu is creative and upscale, with unique seasonal dishes of fresh fish, wild game, and more. The commitment to sustainable cuisine (local and/or organic) is no more prevalent than at this casually elegant restaurant. The new fresh fish dinner entrées include wild Alaska Salmon. Unique specialty sandwiches and entrée salads are offered at lunch. A guest favorite is the Egg White Frittata for breakfast. Breakfast and lunch are first-come, first-served. Advanced dinner reservations are recommended. Please contact 1.866.439.7375.
The Lake Hotel Deli is centrally located in the hotel and perfect for park visitors who are on the go! The Deli serves house-crafted specialty sandwiches along with delicious soups, desserts, and beverages.
For more information about Lake Yellowstone Hotel & Cabins or to make reservations please visit yellowstonenationalparklodges.com/lodgings/cabin/lake-yellowstone-hotel-cabins/ or call 1.866.GEYSERLAND (866.439.7375).