Lake Yellowstone Hotel & Cabins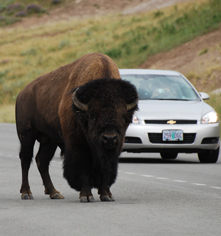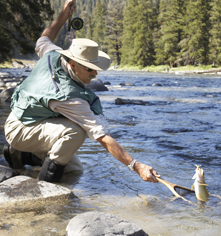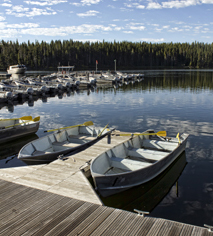 Local Attractions
In Yellowstone, every day is an exploration, an adventure.

With more than two million acres, Yellowstone is a park unlike any other. When finding something to do and see, the Lake Yellowstone area is no exception. A short hike to Elephant Back Mountain or plan a guided fishing/sightseeing charter boat on the lake is recommended.
Elephant Back Mountain
Located just off the northwest shore of Yellowstone Lake, Elephant Back Mountain is a flat-topped peak with steep-sloped sides. This trail is short and moderately steep through thick forest stands and characterized by a series of switchbacks. The trail leads to a beautiful overlook where hikers can see magnificent panoramic views of Yellowstone Lake and the rugged Absaroka Range beyond to the southwest.
This mountain was named in 1871 by the U.S. Geological Survey due to its shape resembling that of an elephant's back. The mountain's broad, flattened shape was formed by lava flows, and this lava is another powerful reminder of Yellowstone's fascinating geological history.
The pieces of obsidian that dot the landscape towards the end of the loop offer a specific point of interest; a reminder of Yellowstone's volcanic past. Obsidian is an igneous rock that is opaque, black, and glass-like in appearance.
It is important to note that the trail is occasionally closed in early summer due to grizzly activity. Before hiking Elephant Back Mountain, contact the Park Service Visitors Center to check for updated information, including seasonal closures. For more information about this trail and others in the Lake Yellowstone area, visit yellowstonenationalparklodge.com.
Guided Fishing/Sightseeing Charter Boats
With 140 miles of shoreline, Yellowstone Lake is home to native Cutthroat Trout and the exotic Lake Trout. It's also a huge lake, with lots of beautiful scenery, and interesting history and is adjacent to some of the most remote country in the lower 48 states. Guide boats depart from Bridge Bay Marina and can provide a custom tour of the lake anywhere from two hours to a full day of fishing or sightseeing. For more information, visit yellowstonenationalparklodges.com. To reserve a charter boat, please call the reservations office toll-free at 1-866-GEYSERLAND (439-7375) or 307.344.7311.
For more information about Lake Yellowstone Hotel & Cabins or to make reservations please visit yellowstonenationalparklodges.com/lodgings/cabin/lake-yellowstone-hotel-cabins/ or call 1.866.GEYSERLAND (866.439.7375).