Marriott Syracuse Downtown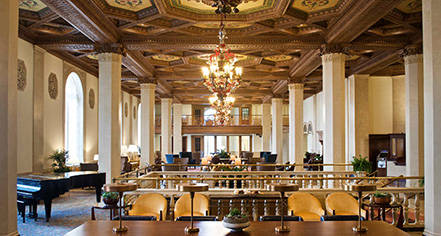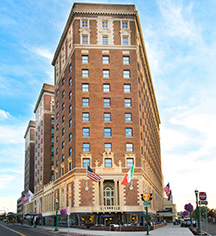 Local Attractions
Visit some of Syracuse's most celebrated cultural attractions:
Armory Square
Originally settled in 1804, the Armory Square district began to take its current shape in the mid-19th century. The area's proximity to the Erie Canal and major rail lines made it an ideal location for industrial operations. Most of the neighborhood's historic buildings were constructed between 1860 and 1890 as factories or warehouses. Today, the historic Armory Square of Downtown Syracuse offers the finest shopping, dining, and nightlife experience.
Clinton Square
Clinton Square has had a long history of being the gathering place for Central New Yorkers and their guests. In keeping with this tradition, the Square, while it has undergone numerous transformation in its 100-plus-year history, is still where tens of thousands of residents get together every year - whether it's to skate from late November through mid-March, to take part in a benefit walk or run, or to celebrate at one of the many festivals held in the Square from early May through October.
Everson Museum of Art
The Everson is a museum of firsts. It was the first museum to dedicate itself to the collection of American art, to create a permanent collection of ceramics, to collect video art, to create a docent program, and to hire the now internationally-known architect I.M. Pei to design its building, a sculptural work of art in its own right. The Everson is home to approximately 11,000 works of art: American paintings, sculpture, drawings, video, graphics, and one of the largest holdings of international ceramics in the nation.
Milton J. Rubenstein Museum of Science and Technology (MOST)
The Milton J. Rubenstein Museum of Science & Technology is a hands-on science and technology museum for people of all ages and includes the Silverman Planetarium and the only domed IMAX® theater in New York State. Discover, learn & play!
Landmark Theatre
The Landmark Theatre, originally known as Loew's State Theater, is an historic theater from the era of "movie palaces," located on South Salina Street in Syracuse. Designed by Thomas W. Lamb, it is the city's only surviving example of the opulent theatrical venues of the 1920s. The Landmark is on the National Register of Historic Places.
NBT Bank Stadium
Enjoy America's favorite pastime in total comfort at one of the finest AAA ballparks in the country. NBT Bank Stadium, with 11,117 seats, is the home of the Washington Nationals affiliated Syracuse Chiefs of the International League. Ample parking, affordable tickets, great sports merchandise shops, and the chance to see up close the major league stars of tomorrow make the NBT Bank Stadium experience a must on everyone's summer schedule.