Mauna Kea Beach Hotel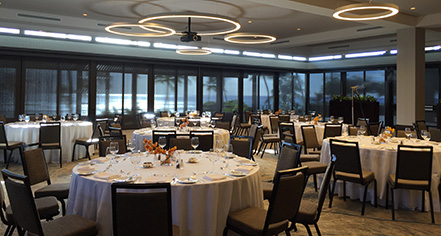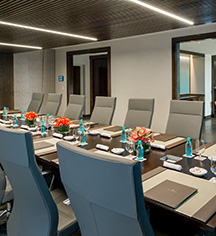 Meetings & Groups
Groups can enjoy the timeless luxury of Mauna Kea Beach Hotel, with its stunning indoor and outdoor meeting and function space. To the tropical oasis that is all of Mauna Kea Resort, inclusive of sister-property, Hapuna Beach Prince Hotel, add two of Hawaii's best beaches, two award-winning 18-hole golf courses, and the award-winning Seaside Tennis Club, for an unparalleled and exemplary resort experience.
In 2015, Mauna Kea Beach Hotel introduced its gorgeous new Kauna'oa Ballroom to meeting planners. In 2016, the meeting space inventory of this classic mid-century marvel also added the new Kona Boardroom and Kohala Room, allowing Mauna Kea Beach Hotel to accommodate and service groups and incentives as never before.
At Mauna Kea Resort, meeting/group attendees may stay at one, play at all, and experience Hawaiian culture, the warm spirit of Aloha, and the professional services of staff that are here to serve.