Moana Surfrider, A Westin Resort & Spa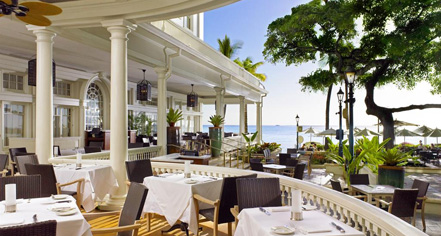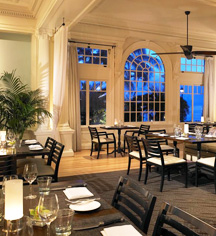 Dining
Refined or casual, traditional or contemporary, the Moana Surfrider, A Westin Resort & Spa offers a variety of dining establishments to suit every culinary desire.
beachhouse at the moana
An ocean-front, fine-dining establishment, beachhouse at the moana serves island-inspired cuisine, including quality steaks and the freshest seafood, using only the best Hawaiian ingredients. Affording a tranquil and relaxing setting, the restaurant features an international wine list to complement its impeccable culinary creations.
Hours
Monday to Sunday: 5:30 PM - 9:30 PM
veranda at the beachhouse
The veranda at the beachhouse offers a canopy setting under a historic banyan tree with sweeping views of the ocean. A relaxing delight, this casual establishment serves a classic tea service with a selection of fine teas and an assortment of finger sandwiches and pastries.
Hours
Monday to Sunday
Breakfast: 6:00 AM - 11:00 AM
Afternoon Tea and Lunch: 12:00 PM - 3:00 PM
bin1901
Offering an intimate setting, bin1901 is the perfect place to enjoy wine, hand-crafted cocktails that use ingredients from the hotel garden, international beer selections, and exotic sake. Small plates and desserts are inspired from the award-winning beachhouse at the moana restaurant. Located in the historic wing of the hotel near the grand staircase bin1901 is the perfect start or finish to a memorable evening.
Hours
Monday to Sunday: 5:30 PM - 10:00 PM
Live piano entertainment: 6:00 PM - 9:00 PM
Beach Bar
Just steps from the ocean, the Beach Bar is an ideal outdoor bar where guests can enjoy the Waikiki scenery while sipping on a tropical beverage or nibbling on delicious appetizers.
Hours
Tropical Beverages: 10:30 AM - 12:00 AM
Appetizers: 10:30 AM - 10:00 PM