Mohonk Mountain House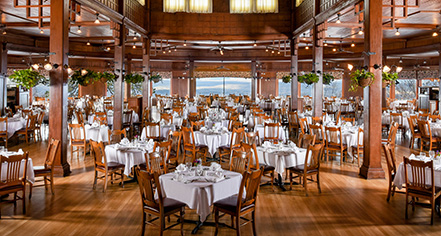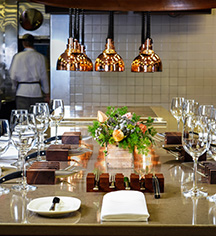 Meetings & Groups
Less than 90 miles from New York City, Mohonk Mountain House is heir to a unique legacy. Since its inception, Mohonk has hosted gatherings of influential people, including leaders of commerce and government, philanthropy, and spirituality. With 14 conference rooms ranging in size from an expansive Victorian parlor to an intimate wood-paneled study, Mohonk is prepared to meet the needs of retreats and corporate events. Enjoy a warm welcome, in an environment conducive to reflection, analysis, and decision-making. Continuing in the distinct tradition of meetings at Mohonk, the facilities include:
Mountain Lake Conference House, featuring 2,400 sq ft of dedicated meeting space
Conference rooms of varying sizes and with natural light within Mohonk Mountain House
A late 19th century parlor, for important meetings, overlooking exquisite cliffs and the pristine lake
A beautiful natural setting, at the heart of a magnificent 2,200 acre natural preserve in the Hudson Valley
Mohonk Mountain House prides itself on providing first-class meetings. Each group receives the personal attention required to custom-tailor details crucial to a meeting's success. Meeting planners will find Mohonk's friendly, professional staff prepared to handle all conference needs: from registration and coffee breaks to private dining, hospitality receptions, and after-hours activities. The comfort, seclusion, and security of Mohonk Mountain House combine with its spectacular natural environment to provide simply the finest atmosphere for retreats and meetings, with distinctive services including:
Signature menu options, from ornate theme menus to simple picnics
Customized meeting breaks, with fresh foods that meet every group's specifications
Full audiovisual department, with modern equipment and onsite assistance
Business services, offering copier, fax, and high-speed wireless Internet access
Unique and customized team-building activities, offering exhilarating opportunities for personal growth and team building
Tennis facilities, featuring lessons, clinics, and a pro-shop available to groups
Golf, on Mohonk's historic landmark course that dates back to 1897, featuring a professional staff and fully-stocked Golf Shop
Outdoor dining options, including barbecue cookouts at the Granary, overlooking Lake Mohonk, or at the rustic Picnic Lodge
Time after time, Mohonk has provided a secluded, unspoiled resort of charm and grace nestled in pristine wilderness. That's why year after year, companies bring their employees for effective meetings in an intimate setting.
Family Reunions
Mohonk is the ideal place for reunions and other special occasions. This resort was awarded a significant honor – as one of Travel & Leisure Family's "Top 25 Places to Have a Family Reunion" – both for its range of activities and natural splendor. Experience an extraordinary commitment to service and old-fashioned charm. Choose from a wealth of activities, including:
Exhilarating sports, including family tennis and golf tournaments, and ice-skating parties
Fun and games, including campfires with s'mores, sing-alongs, treasure hunts, scavenger hunts, movies, hayrides, and mystery games
Countless outdoor adventures, including guided hikes, ice skating, and cross-country skiing;
Mohonk Kids' Club, keeping children entertained and happy, with a variety of fun-filled activities
Theme programs, designed to enlighten and entertain, with topics ranging from music to nature to mystery
Nightly entertainment, including such enjoyable activities as movies, nature shows, and dancing
The challenge of a family reunion is to bridge gaps of time, distance, and generation; to unite relatives by recalling past memories and future expectations; and celebrate the present by sharing time together. Mohonk Mountain House works with families to plan and host special events in a distinctive tradition of hospitality – the foundation of this family-owned resort from the very beginning. To assist families with planning and hosting, special event services include:
A family reunion coordinator, on hand to help each step of the way
Exclusive family dining option, in a private dining room or outdoor setting
Family private time, in social rooms specially reserved for gatherings, subject to availability