Omni Berkshire Place, New York City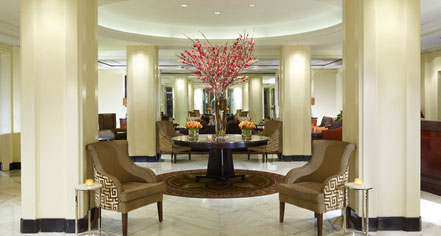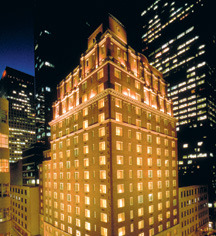 Guest Rooms
Guest rooms at the Omni Berkshire Place are elegant and refined while offering space for living or working. Temporarily escape from the world in the Italian marble bathrooms, perfect for soothing frazzled nerves after a day of meetings or heavy shopping on New York City's famed 5th Avenue.
Deluxe Guest Rooms
Choose between two double beds or one king bed in apoproximately 271 sq ft of space dressed in fine linens and feather pillows. A reading desk and a built-in wall unit features plenty of closet and work space. Indulge in the luxury of Italian marble bathrooms in this elegant, yet refined living space.
Premier Rooms
Two double beds or one King bed in 360 sq ft of living space. These luxurious guest rooms offer reading chairs with a table and a built-in wall unit providing ample desk and closet space. Classic Italian marble bathroom complete this refined living space.