Omni Berkshire Place, New York City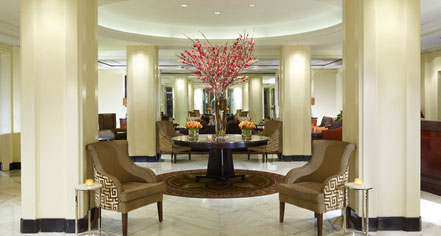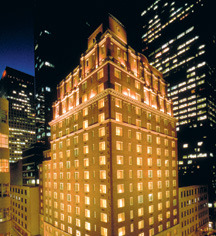 Weddings
Omni Berkshire Place is optimal for an intimate, romance-swept wedding in one of Manhattan's more sought-after locations, on 52nd Street, right between Madison and 5th Avenues. Omni Berkshire Place is just steps away from picturesque locations such as St. Patrick's Cathedral, Central Park, and Rockefeller Center.
The dedicated professional wedding staff at Omni Berkshire Place provide personalized service during the planning process and the attentive staff executes these plans with razor-sharp precision and flawless attention-to-detail to make the day memorable for everyone.
This AAA Four Diamond hotel offers 7,000 sq ft of versatile event space. Check out the floor plans, spec chart to find the space that will work best for any event from bridal shower, intimate rehersal dinner, or the entire, unforgettable ceremony and reception. As a thanks for booking a wedding with Omni hotels, visit one of the following Omni resort destinations for a complimentary 2-3 night honeymoon stay.
Wedding Venues
Juilliard
Ideal for a smaller reception for 80 guests for a plated dinner and dancing. The 2nd floor ballroom features an elegant coved ceiling and vintage crystal chandeliers in 1,200 sq ft of space. The marble foyer can be used as a separate reception area and an additional 585 sq ft is available for use as a pre-function cocktail area.
Carnegie Salon
Adjacent to the Juilliard Ballroom on the 2nd floor featuring natural lighting with a view of 52nd and Madison Avenue. The salon is ideal for the ceremony, cocktail reception, or an intimate dinner.
The Grand Staircase
A marble and mosaic staircase, ideal for photographs, or intimate ceremony for 10 guests.
Venderbilt I and II
Step into a time warp, as guests feel part of a bygone era ideal for rehersal dinner, Sunday brunches, or banquet dinners.