Omni Royal Orleans, New Orleans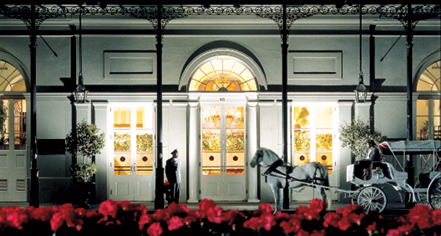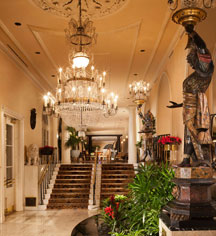 Local Attractions
Although New Orleans and the French Quarter is notorious for its booze consumption, the Omni Royal Orleans is a family friendly hotel and the French Quarter offers plenty of activities everyone can enjoy. New Orleans is heavily influenced by other cultures and guests can discover a unique mix of architecture, culture, and cuisine from America, Africa, Europe, and the Carribean.
Just one block away from Bourbon Street, and a glut of scrumptious food options such as jambalaya, gumbo, shrimp Creole, and po' boys, there might not be time for everything. Here are a few destinations within walking distance of the Omni Royal Orleans worth checking out that might be able to answer some of the questions that may arise during a trip to New Orleans.
The Historic New Orleans Collection
Learn what has been learned and what is yet to be learned about New Orleans and Louisiana at this museum and research center.
Louisiana State Museum
Learn about Louisiana's cultured and historied past where some of the nation's most important collections are housed.
Preservation Jazz Hall
Live New Orleans jazz in a hall committed to carrying on the musical and cultural traditions that came from the generations before.
Historic Saenger Theater
Check out contemporary artists, musicians, bands, comedians, you name it at this historic theater.
Louisiana Children's Museum
Promoting hands-on participatory learning for children of all ages and encouraging discovery through observation, inquiry, creative construction, role-playing, problem solving, and free play.