Phantom Ranch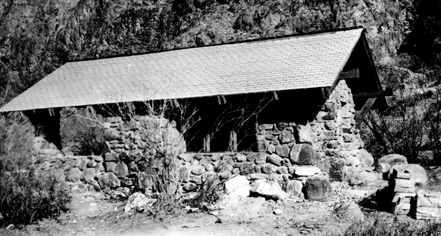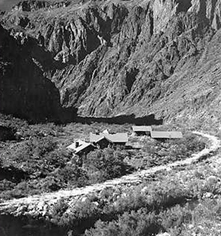 History Mystery
Which historic hotel has their mail delivered by mule?
If you guessed Phantom Ranch (1922) in Grand Canyon National Park, Arizona, you guessed correctly!
Open year-round, the ranch is only accessible by mule, by foot, or by rafting the Colorado River. Because of its location, it's a popular stop-over point for hikers and mule riders traveling to the bottom of the Canyon via the famous Bright Angel or Kaibab trails.
In 1913, President Theodore Roosevelt's enthusiasm for the Grand Canyon helped lead to its incorporation into the National Park System in 1919. The Fred Harvey Company was granted the concession for the camp in 1922. They hired the American architect Mary E J Colter to design permanent lodging at Phantom Ranch.
Construction presented a major challenge because the building materials had to be hauled down by mules. Meeting the challenges at this and other national parks led to the architectural style known as National Park Service Rustic, which features native stone, rough-hewn wood, large-scale design elements, and intensive use of hand labor. Phantom Ranch is listed on the National Register of Historic Places and holds the distinction of being one of the only two places left in America whose mail is still delivered by mule.
For more information about Phantom Ranch or to make reservations please visit grandcanyonlodges.com/phantom-ranch or call 1.888.29.PARKS (888.297.2757).