Phoenix Park Hotel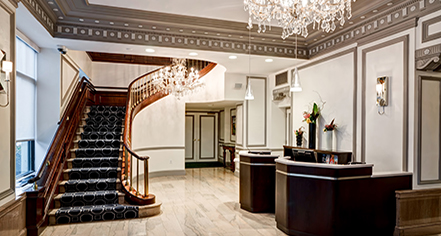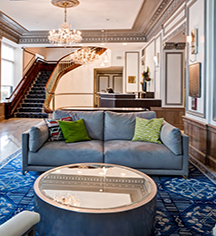 Activities & Events
The full-service property offers concierge services, valet parking and a fitness center. Live entertainment and room service are provided by the Dubliner Restaurant and Pub. The hotel is located just two blocks from Union Station, which offers a variety of dining and entertainments venues.
Business services and amenities:
The hotel offers special rates for corporate travelers and all guestrooms are equipped with complimentary WiFi, multiple power outlets and voicemail. The complimentary Business Center includes a mobile wireless printing feature that allows guests to print from a laptop, smartphone or tablet.
Guest services and amenities:
Concierge services
Room service
Fitness center
Business center
Valet parking
Laundry services
Ice machines
Copy & fax services
Children under 18 stay free, must be accompanied by an adult
ATM