Pinehurst Resort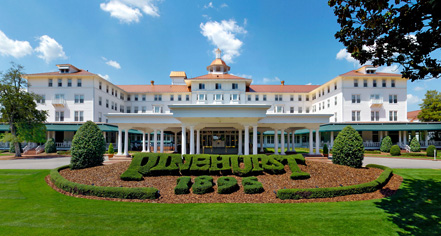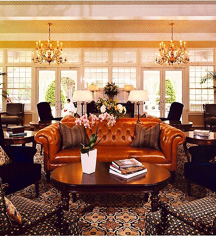 History Mystery
Which historic hotel was the site of the first miniature golf course?
If you guessed Pinehurst Resort (1895) in Pinehurst, North Carolina, you guessed correctly! Known today as "the cradle of golf," Pinehurst Resort has a long history with this American pastime. Known for championship golf, Pinehurst Resort was the site of the first miniature golf course and practice facility in America; however, its founder James Tufts, never played the game. In 1898 Pinehurst's first golf course, a nine-hole primitive set of links is designed by Dr. D. LeRoy Culver, an amateur designer. And when the first Pinehurst clubhouse is completed, it contains dressing rooms for both ladies and gentlemen, reflecting the interest in golf by both sexes. In 1900, Scots-born golf pro Donald Ross comes to Pinehurst in December for what will be a 48-year stay. During his time at Pinehurst, he we design and implement, Pinehurst course number 2. This is a championship course and is heralded by professionals and lovers of the game.

Learn more about Pinehurst Resort and book your next stay!