Sacajawea Hotel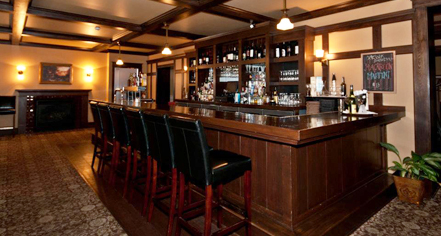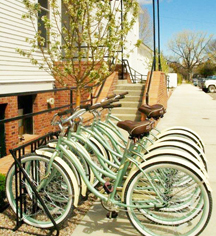 Local Attractions
The Sacajawea Hotel in Three Forks is minutes from three popular state parks - Missouri Headwaters State Park, Madison Buffalo Jump Monument, and Lewis & Clark Caverns State Park. There is a multitude of outdoor activities, including hiking, skiing, biking, and fishing.
As Montana's first state park, Lewis and Clark Caverns State Park protects many unique geological formations and features one of the largest known limestone caverns in the Northwest. The Lewis and Clark Caverns is a family-oriented hiking park and popular for the 2-hour Guided Cave Tours conducted by park professionals.
A popular park for bikers and hikers, Headwaters State Park is the area where Lewis and Clark discovered the source of the Missouri River in 1805. With interpretive trails and vistas that commemorate Lewis and Clark's Corps of Discovery Encampment, Headwaters State Park was established by the Missouri Fur Company in April of 1810. The park also contains camping and picnic areas, and river access for boating and fishing.
The history of Three Forks and the Headwaters area is depicted through an exceptional collection of artifacts and memorabilia throughout the Headwaters Heritage Museum. Among the popular pieces include an old anvil, all that remains of a fur trapper's trading post built in 1810, and the extensive collection of barbed wire. Admission is free.
Situated on one of the larger cliffs, Madison Buffalo Jump Monument pays tribute to the location where buffalo once stampeded over where they were either killed outright or maimed so that they could be safely killed by Indians on foot. The Madison Buffalo Jump has attracted the attention of the nation's foremost archaeologists.

Yellowstone National Park is a nearly 3,500 sq. mile wilderness recreation area atop a volcanic hot spot. Yellowstone features dramatic canyons, alpine rivers, lush forests, hot springs, and gushing geysers, including its most famous, Old Faithful. It's also home to hundreds of animal species, including bears, wolves, bison, elk and antelope. Yellowstone is approximately 120 miles from Three Forks.
Providing avid anglers with hundreds of miles of accessible blue-ribbon trout fishing, the Missouri, Madison, Gallatin, and Jefferson Rivers are among the world's most famous trout waters. The beautiful fishing sites are surrounded by snow-capped mountains and offer a multitude of wildlife, including great blue herons, sand hill cranes, red-tailed hawks, golden and bald eagles, river otters, beaver, mink, Canada geese, whitetail and mule deer, elk, and an occasional moose highlight the panorama. All nonresidents 15 years and older are required to obtain a fishing license. A valid licensed adult must accompany anyone under 15 years of age.
A popular family outing, floating and canoeing on the waterways of the Headwaters is a great way to spend time basking in the natural beauty of Montana. Many of the fish and wildlife parks are also popular for camping and hiking. Floating and canoeing in Montana offers unique insight to experience the spirit of the Lewis and Clark Expedition, the fur trading excursion of John Colter, and mountain men like Jim Bridger, all of whom canoed the rivers of the Headwaters.
Constructed in 1988, Headwaters Public Golf Course features a 9-hole course amid beautiful panoramic views. Popular with Three Forks and Gallatin Valley residents, the course is bordered with ponds where wildlife, including birds, geese, deer, and turtles mingle with the golfers, offering a unique experience. Tournaments are held throughout the season and the course is utilized by the local high school golf team. Lessons are available and the Pro Shop rents golf carts and stocks a wide assortment of golfing equipment for sale or rent. Privately owned carts are welcome.
An annual event featuring two evenings of real rodeo action, the Three Forks NRA Rodeo is an exciting collection of music, food, bull- and bronc-riding, crafts, and a hometown parade. Experience authentic Western hospitality in the historic Three Forks. The parade is held on Main Street on Saturday mornings.