Safety Harbor Resort & Spa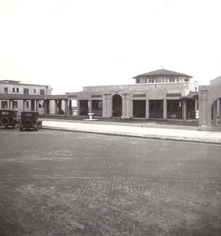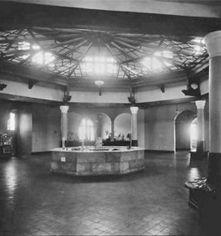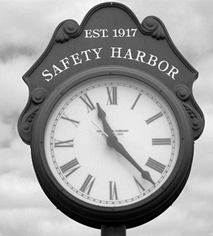 History
As one of America's oldest and most exquisite spa resorts, Safety Harbor Resort and Spa has offered the healing mineral waters, traditionally practiced and used to enhance health and balance, and relaxing waterfront location on Tampa Bay since the early 1900s. Known today as a mystical place in Florida: an escape where "healing waters flow."
1539 - Spanish explorer Hernando De Soto discovered the natural springs, believing he had found the legendary "Fountain of Youth.
1850s – Colonel W.J. Bailey became the first owner of the springs after the U.S. bought Florida from Spain
1900s – Safety Harbor became known as the "Health Giving City", with five springs identified for specific healing properties.
Beauty Springs – said to cure psoriasis, skin problems and provide cosmetic benefits
Stomach Springs – believed to sure general health problems and had a delicious taste
Kidney Springs – promoted as a cure for kidney disorders
Liver Springs – said to cure liver ailments
Pure Waters Springs – the water was bottled and sold for bottled drinking purposes
1920 – Captain James F. Tucker erected The Safety Harbor Sanitorium (also called Espiritu Santo Springs).
1936 – Dr. Alben Jansik restored the resort and built a 45 ft. by 95 ft. swimming pool through which 8,000 gallons of spring water flowed daily. Soon wealthy U.S. families and celebrities like the Great Houdini, and department store founders F. W. Grant and Russ Kresge came to visit.
1945 - Dr. Salem H. Baranoff purchased the springs and sanitorium. His vision to create a true resort health spa, with on site accommodations to house overnight visitors was at the forefront of the health spa movement, and "The Safety Harbor Spa" was born.
1997 – Designated a Florida Heritage Landmark
As wellness became a priority for more Americans, Dr. Baranoff's extraordinary intuition established The Safety Harbor Spa as a true health-giving retreat, frequented by many "snowbirds" who would come for the entire winter season to "take the waters" and literally immerse themselves in a healthy regimen that included fitness and nutrition.
In addition, the Spa drew yet another unexpected clientele – sports athletes in search of therapeutic remedies from the springs as well as utilizing the facility as a training camp. In particular, it has been said for years many professional boxers came to the Spa for training, preferring the tranquil setting and all the health benefits the Spa offered to working out in big city gyms.

Safety Harbor Resort & Spa, a member of Historic Hotels of America since 2012, dates back to 1925.