Safety Harbor Resort & Spa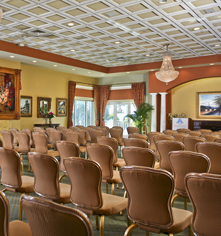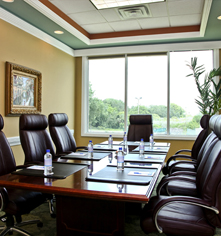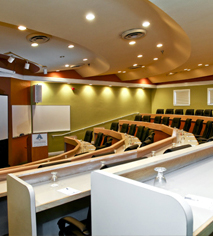 Meetings & Groups
From Hernando De Soto's search for the elusive Fountain of Youth to today's Fortune 500 elite in pursuit of organizational excellence, Florida's historic Safety Harbor Resort and Spa has served as a place of inspiration, imagination and education for those who seek the extraordinary.
Overlooking the peaceful waters of Tampa Bay, Safety Harbor Resort and Spa is a one-of-a-kind destination rich in history and revered for world-class hospitality. From a board meeting for 10 to an international gathering of 1,000 the historic Safety Harbor Resort and Spa offers a distinctive, distraction-free environment for the most demanding meetings and events.
Safety Harbor Resort and Spa offers over 30,000 square feet of flexible meeting space, easily accommodating groups of up to 360 under one roof. Hold a general session in the 3,200 square foot Baranoff Ballroom, which features a tiered floor plan and stage. The 3,500-square-foot Four Springs Ballroom, featuring 18-foot ceilings is the perfect setting for any banquet or awards ceremony. The 60-seat Amphitheatre is ideal for classroom style instruction and the new Athena Ballrom, with views of Tampa Bay, is perfect for luncheon or dinner gatherings.
To take full advantage of the year-round sunshine and sparkling bay views, Safety Harbor Resort and Spa offer ample outdoor venues ideal for cocktails, pre-meeting events or just a refreshing twists on the typical meeting.
Regardless of the occasion, Safety Harbor Resort and Spa associates will assist with menu choices and themed events, wireless Internet access, and audiovisual support.
Indoor Meeting Facilities:
3,500 Sq. Ft. Four Springs Ballroom
3,250 Sq. Ft. Convention Center
3,200 Sq. Ft. Baranoff Ballroom
2,200 Sq. Ft. Tampa Bay Room
2,145 Sq. Ft. History Hall
1,830 Sq. Ft. Phillippe Room(s)
1,800 Sq. Ft. Athena Ballroom
1,000 Sq. Ft. East Room
400 Sq. Ft. Cypress Room
60-Seat Amphitheatre
1,800 Sq. Ft. Athena Room
240 Sq. Ft. Executive Boardroom
Ample Breakout Rooms
Outdoor Venues
2,100 Sq. Ft. Deck with Bay Views
1,550 Sq. Ft. Waterfront Tent
Tranqility Garden