Safety Harbor Resort & Spa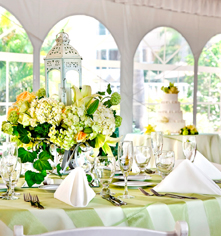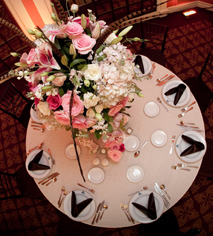 Weddings
Overlooking the peaceful waters of Tampa Bay, Safety Harbor Resort and Spa is a one-of-a-kind destination rich in history and hailed for exquisite hospitality. Stunning chandelier-lit ballrooms glimmer with regal elegance, a lush Tranquility Garden quietly lulls and the Espiritu Santo Springs enliven the mind, body and spirit. The happy couple's special day will be filled with magic and memories at the historic Safety Harbor Resort and Spa.
Awe-Inspiring Waterfront Location on Tampa Bay
Beautiful Ballrooms Embellished with Rich Fabrics, Sparkling Chandeliers and Refined Accents
Breathtaking Outdoor Spaces for Ceremonies and Receptions
Classic Wedding Tent Dramatically Draped and Climate Controlled
174 Spacious Guestrooms and Suites
Florida's only Natural Mineral Springs Spa
Accomplished Culinary Staff ~ Attentive Personal Service
Experienced On-Site Wedding Planners
A Florida Heritage Landmark
Discover true romance at the historic Safety Harbor Resort and Spa and envision a day unfolding at Tampa Bay's premier resort, located on 22 acres of pristine waterfront. This is the ideal setting for a truly memorable wedding and reception. Whether planning a small, intimate ceremony or a festive reception, no detail is too small. Add special memories to an album spanning over half a century at the Safety Harbor Resort and Spa.