Sheridan Inn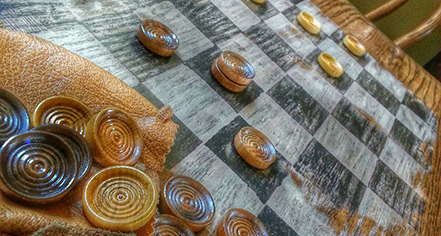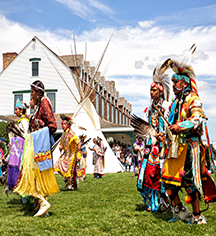 Activities & Events
Throughout the year many events and activities are held at the Sheridan Inn and in the Sheridan area, such as weddings, concerts, fundraisers, banquets, and more. From holiday parties and the Christmas stroll, to the Annual Pow Wows during the famous Sheridan WYO Rodeo, held in July.
There is no shortage of activites in the Sheridan area. Visitors to the rodeo can convene with the cowboys during the annual WYO Rodeo week, mingle with the locals during the monthly 3rd Thursday Street Festivals, savor local cuisine and craft brew during the annual Brewfest, Winefest and Taste of Sheridan Festival, as well as celebrate the sounds of summer at the Big Horn Country USA Camping and Music Festival. The First People's Pow Wow and Dance is a one-of-kind event held on the lawn of the Historic Sheridan Inn, several days during WYO Rodeo Week. Unique in its pageantry and participation, the Pow Wows feature Native American dancers and drum teams in full regalia, performing traditional ceremonial dances.
Sheridan's Concerts in the Park series is offered all summer long at the Kendrick Park band shell. Attendees are welcome to bring a lawn chair or blanket and enjoy the sounds of summer while stretching out on the grassy expanse of the park. Between sets, the park offers ice cream.