Sheridan Inn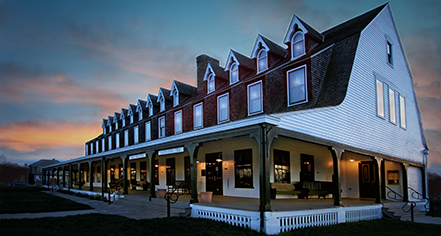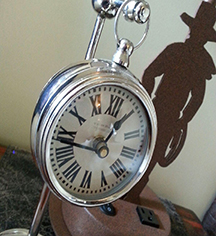 Weddings
French doors open onto the Inn's majestic front porch and a soft mountain breeze ruffles the lace curtains in the Ballroom on cool summer evenings, while a crackling wood fire in the river rock fireplace warms the winter nights. Beneath the Inn's glowing lights and exposed wooden beams, the dance floor sparkles with the historic elegance of the Old West. Over 100 years of romance still waltzes through the Sheridan Inn, offering the intimate embrace of a bygone era.
About the Staff
The bridal staff at the Sheridan Inn specializes in creating weddings that push the boundaries of imagination. From elegant all-day events of Victorian glamour to toe-tapping evenings of spur-rattling Old West fun, the team of experienced professionals will design a special day that fans the flames of each unique romance. The staff will help arrange everything from flowers to spurs, customizing an unforgettable wedding.
The Menu
A variety of menu options are available to cater to a variety of tastes and budgets. Whether it's an intimate meal in the Parlor, an extravagant five-course dinner in the Ballroom or a festive chuck-wagon style barbecue off the front porch, the staff at the Sheridan Inn will work with the guest to design the perfect menu to satisfy everyone from grandmother to toddler.
Ceremonies can be held on the front lawn or porch as well as inside the ballroom. There are areas to hold any type of event such as a bridal shower, rehearsal dinner, ceremony, and reception. Guests are also able to book rooms with the hotel portion of the Inn.