St. James Hotel MN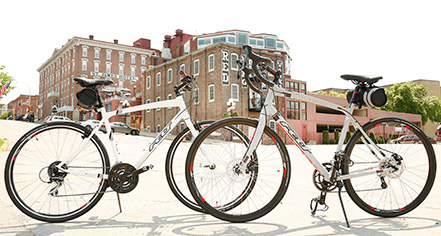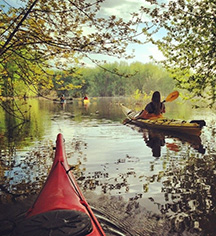 Activities & Events
All year long, visitors of all ages can find and event or two (or three!) to entice them to visit the beautiful and eclectic city of Red Wing, Minnesota. Listed below are some of the featured events held annually:
Concerts in the Park
Summer Wednesdays - End of June to beginning of August each year
On summer Wednesday nights, grab your blankets, chairs and picnic baskets and find a place in front of the beautiful bandstand. With a schedule filled with a variety of musical talent, anyone can find a concert to enjoy! Ask the Concierge about blankets and picnic baskets.
Plein Air Art & Musical Festival
The first full week of summer
Music, community events, and more, but more importantly you can watch artists paint "en plein air" (French for "in the open air") as they capture Red Wing's scenic surroundings.
Rolling River Music Festival
At the end of June
Bringing big names in music to Red Wing every year, the Rolling River Music Festival is a popular event that is free entertainment for all ages.
Red Wing Collectors Annual Convention
Usually held at the beginning of July
Members of the Red Wing Collector Society (RWCS) flock to Red Wing from all across the country to celebrate the history and collections of pottery.
Treasure Island Pow Wow
Celebrated in July, the event is the celebration of Native American Culture through traditional food, art, music and dancing as artisans, dancers, and drummers come to town from all over the United States and Canada for Prairie Island's Annual Pow Wow.
Mississippi Paddleboats
July to October
Marvel at the great American steam boats that still traverse the river. The American Queen docks in Red Wing at Levee Park through the summer as well as the Queen of the Mississippi and its new sister ship, the American Eagle.
River City Day
End of July beginning of August
Red Wing's annual summer festival is full of fun for all ages. All over our beautiful city, you can find a variety of events including live entertainment, the Taste of Red Wing, a large arts and crafts fair, sports tournament, pancake breakfast, parade, beer garden and more.
Fall Festival of the Arts
Usually the second weekend of October
Enjoy the fall colors of the Mississippi River valley at the annual event of celebrating the arts in downtown Red Wing. As a juried arts festival, you can expect to find the work of almost 100 different artists on display, as well as food vendors, live music, and more.
Holiday Stroll
The day after Thanksgiving
Join in for an old-fashioned Christmas celebration on the day after Thanksgiving. Come see Santa and Mrs. Claus baby reindeer, and fireworks as the downtown district lights up. Get an early start on your holiday shopping, hunt for the medallion or simply enjoy the lighted parade.