The Bedford Village Inn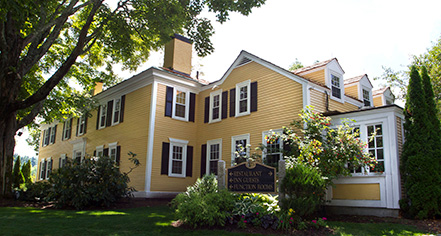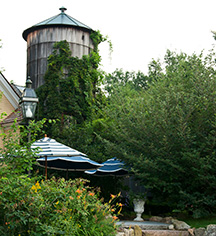 Ghost Stories
Introducing Gordon… the Friendly Ghost
As the story goes, John Gordon, the previous owner of the homestead died in his bedroom. He was extremely attached to his property that he and his ancestors had farmed for many years. Mr. Gordon was also a very religious and "family oriented" individual, and with fourteen children, it's no wonder.
During the renovation of the farmhouse in 1984, a number of strange occurrences had taken place, especially in the area that involved John Gordon's old bedroom. Experiences such as wallpaper hung the day before was found on the floor the following morning, constant problems involving "electrical shorts" in the wiring room, tools and construction material were often found strewn about in that area even though workman had left the area organized before they left. There were even reports that during construction, candlelight was seen glowing in the upstairs window on a regular basis.
When the restaurant opened in 1985 was the point when Gordon began to make his presence known on a very regular basis. After talking to the current staff, there are stories of some pretty bazaar experiences either they or their predecessors had encountered with Gordon. Night managers locking up seeing kitchen doors opening and closing when no one was in sight, doors locked had been reopened minutes later, lights turned off would be turned on as the manager would return downstairs, to the most recent episode involving an incident I had personally experienced. On a cold Saturday afternoon in January, I had just finished hanging several pictures in the Gordon Room and The Beam Room, just off the Gordon Room. I returned to my office when about five minutes later a waiter entered and asked if I wanted all the windows opened in The Gordon Room. I hadn't opened the windows nor did anyone else but you know who!
Next time you have dinner with us ask to be seated in The Gordon Room! You'll never know who will be dining with you.