The Bellevue Hotel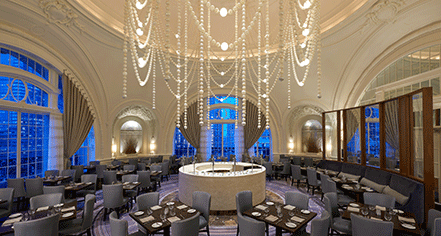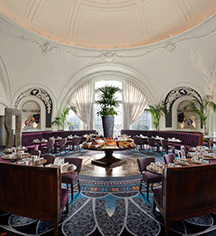 Dining
Crowning the top floor of The Bellevue Hotel, a national historic landmark, XIX (NINETEEN) provides a stylish setting that blends the building's classic architectural elements with the latest in modern design. The unique balance of two 36-foot grand rotundas and floor-to-ceiling arched picture windows adds to an unforgettable dining experience. Over 15 pieces of artwork, ranging from traditional watercolors to contemporary sculpture and glass, are displayed in The Bellevue's XIX Café, Bar, and Restaurant. Local artists and galleries have provided many original and valuable pieces to create the collection of unique exhibits now on display. In a tribute to the century old Bellevue building, the preservation of its two 36-foot dome rotundas has captured the timeless elegance of this French Renaissance landmark. Custom designed to highlight the grand 36-foot high domed ceiling of the restaurant, a 19-foot Italian chandelier casts a glow of warmth and character over the room. The handcrafted strands of pearls drape from the ceiling above the raw bar and act as an instrumental, yet functional, part of the lighting design.
XIX (NINETEEN) Café pays tribute to the landmark Bellevue through service, ambiance, and incredible dishes.
XIX (NINETEEN) Restaurant, one of the highest rated restaurants in Philadelphia, offers an unparalleled dining experience from its spectacular setting and design, to the culinary creations of the Chef de Cuisine.
XIX (NINETEEN) Bar is stylish and inviting. Gaze at the works of local artists adorning the walls of this contemporary bar while enjoying a glass of wine or crafted beer.