Boar's Head Resort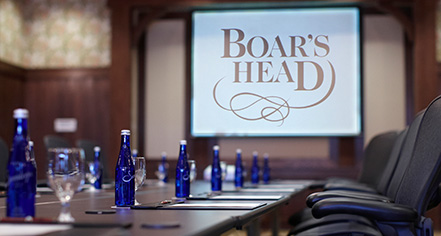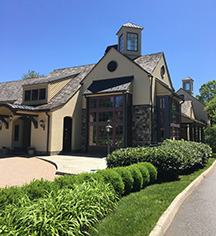 Meetings & Groups
Boar's Head Resort is renowned for elegant and professionally presented catered functions. Whatever the occasion—a wedding, conference, holiday party, or business luncheon—the resort's creativity and gracious hospitality combine to produce an experience that will be memorable and entirely to your satisfaction.
The experienced and attentive staff is readily available to provide guidance, information, and suggestions at all stages. Nineteen meeting rooms, many with fireplaces, offer 22,000 square feet of meeting space, including a 9,000 square-foot Pavilion constructed in 2008.
Boar's Head provides corporate groups with state-of-the-art meeting facilities, renovated accommodations, and remarkable choices for everything from light refreshments to gourmet meals, as well as iron chef events and cooking classes facilitated by the culinary team. The resort's 573 acres and two lakes are ideal for team building programs. Through a partnership with Organizational Wide Leadership Solutions (OWLS), Boar's Head offers a number of customized team building solutions which take place on resort grounds.