The Broadmoor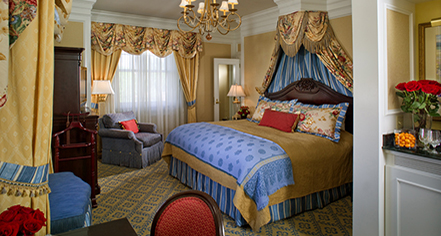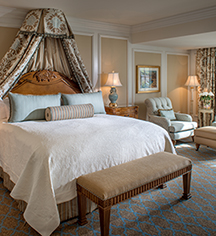 Guestrooms
Classic Guestrooms - 267
Broadmoor Main: These rooms are centrally located, feature a city view, and are close to shops and dining.
West Tower: Spacious and great for accommodating families, Ttese rooms have a golf or Mountain views.
Superior Guestrooms - 175
Superior South Tower: Situated next door to The Broadmoor Spa and the two championship golf courses, these rooms feature a city, lake or mountain view. Generously sized rooms have large picture windows.
Superior Main Tower: With lake and mountain views, these rooms are newly reimagined with a soothing color palate, spacious desks and many with Juliette-style windows.
Premier Guestrooms - 177
Located in Broadmoor West, these 550-square-foot rooms feature unbeatable views of Cheyenne Lake and the Rocky Mountains. Rooms offer 550 sq. ft. with a five- fixture marble bathrooms. They are conveniently located above shopping and dining options located in the lobby level of the West building.