The Buccaneer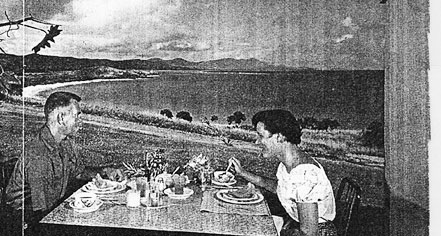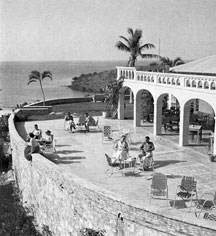 History
Perhaps at some point after European colonization of the Virgin Islands, there was surely one pirate that looked like Johnny Depp. The Virgin Islands were so rife with pirate activity, one island was even declared a safe haven for these lawless mauraders by the Danish crown during Danish rule.
St. Croix is rumored to have millions, possibly even billions, of dollars worth of treasure buried around the island and even in the sea on sunken ships. This lore serves the island's booming tourist industry a dash of excitement; that one lucky vacationer could stumble upon some "pirate booty."
Since the 1960s, the tourism industry has been the economic driver of the U.S. Virgin Islands, overtaking the export of cash crops such as sugarcane, coffee, cotton, and tobacco.
The luxurious Buccaneer is the Virgin Island's longest running resort as well as a family-owned operation with the first building on the property dating back to the 17th century. In 1653, Charles Martel, a Knight of Malta, erected this building on the island, well out of sight from coastal marauders (a.k.a pirates). Known as the French Greathouse, it later served as a sugar mill on the plantation of Danish Governor von Prock.
Michael Shoy later bought the estate from von Prock while the Heyliger Company raised cattle on the land. Finally, in 1947, the Armstrong family who owned the cattle, opened The Buccaneer for business with just eleven guest rooms. This was the first island-family run hotel on St. Croix. The Armstrong family still owns and operates The Buccaneer to this day and even hosts a weekly cocktail party with "island-flavored" entertainment.
Early tourists, known as "continentals" would make a trip, mix and sip cocktails, help rake the beach, paint furniture, and plan meals. Today, guests can still enjoy cocktails (some of the recipes from the early days still remain on The Buccaneer's menus), live music, fine dining, and numerous activities optimal for enjoying the beautiful St. Croix weather.
Some notable guests who have stayed at The Buccaneer include: Johnny Carson, Michael Jackson, Lance Armstrong, R.L. Stein (famed Goosebumps author), and Bill O'Reilly.

The Buccaneer, a member of Historic Hotels of America since 2007, dates back to 1653.