The Buccaneer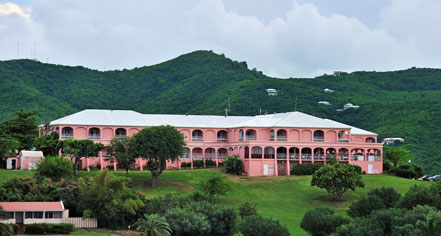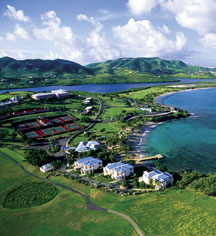 The Buccaneer Beach House
The Buccaneer Beach House, built in 2013, is sort of like a little private Beach Village with a main house, two cottages, and a villa-syle master suite. A total of six bedrooms, ideal for a family reunion, wedding parties, and corporate retreats, overlook the secluded Whistle Beach and is just a short walk from the main resort.
The main house features two en suite bedrooms, a full kitchen, a spacious living room with a half-moon wrap-around terrace. The master suite villa includes a sunken bedroom, a whirlpool bath with separate shower, an indoor sitting area and an outdoor sitting area that faces the sea and Buck Island. One cottage features two bedrooms and a sitting room, while the other cottage has only one bedroom and a small living room.
For smaller parties or individuals, Main house, master suite, and cottages can be chosen separately. Rates for The Buccaneer Beach House vary on size of party and time of year. Check out rates here.
Hotel, Villa, Car Package Includes
Shuttle service to The Buccaneer for meals and activities
Full breakfast at The Terrace
Daily maid service in sleeping rooms
Car rental*
Kid's Camp for ages 4-12
Use of fitness room and jogging trail
Concierge service
Weekly owner's cocktail party
Weekly nature and history tour
Snorkeling, kayaks, beach toys
Preferred golf starting times
Charge privileges at The Buccaneer
Waived beach facilities charges
Activities at The Buccaneer beaches
Additional Services Available with Advance Notice and Additional Fee
Grocery shopping
Kitchen maid service
Babysitting
Tennis
Golf
The Hideaway Spa & Salon
Stand Up Paddle Boarding
Art lessons