The Candler Hotel Atlanta, Curio Collection by Hilton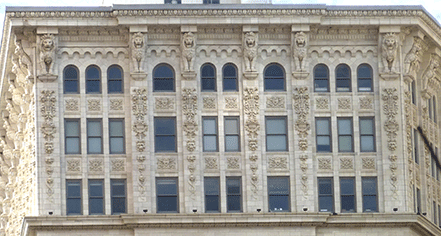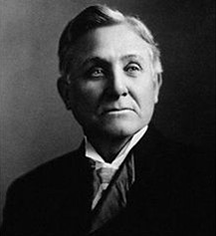 History
Listed in the National Register of Historic Places, The Candler Hotel Atlanta, Curio Collection by Hilton, has been a renowned icon in Georgia's capital city for more than a century. Many hail the building as an exceptional specimen of American engineering from the early twentieth-century. Constructed in 1904, the whole structure was the brainchild of a prominent local businessperson named Asa G. Candler. Candler, who had risen to fame as the founder of the Coca-Cola empire, had long desired to construct a magnificent commercial edifice in downtown Atlanta that would epitomize his illustrious personal achievements. To fulfill this lifelong aspiration, he directed his financial firm—the Candler Investment Company—to purchase a unique triangular lot once inhabited by the city's First Methodist Church. It did not come cheaply, as the Candler Investment Company offered a substantial $160,000 dollar (4.5 million today) investment for the real estate.
Yet, Candler was undeterred. As soon as the ink had dried on the deal, he set about making his dream into a reality. The project turned out to be a mammoth undertaking. Architects George R. Murphy and George Stewart supervised its development, spreading out the work among many different contractors from across the country. Large quantities of beautiful Amicolola marble had to be imported directly by Atlanta Marble, while the Milwaukee-based American Cleaning Company installed the building's vast electrical infrastructure. Incredibly talented craftsmen under the watchful eye of the F.B. Miles were hired to sculpt the stunning array of ornate wall decorations that still proliferate throughout the building today. But the most daunting job of all fell to the American Bridge Company. Murphy and Stewart tasked the firm with the creation of the structure's towering frame. The assignment proved to be so great that the American Bridge Company had to use over 3,000 tons of steel and iron just to complete it!
When Candler's impressive 17-story skyscraper finally debuted, it was a breathtaking sight to behold. Christened as the "Candler Building," it featured some of the finest amenities and design aesthetics of its day. Dramatic Beaux-Arts style architecture adorned the imposing façade, defined by a pair of marvelous Corinthian pillars and a highly elaborate rooftop cornice. Brilliant carvings wrapped around its exterior, showing the busts of countless historical intellectuals like William Shakespeare, Richard Wagner, and Michelangelo. Inside, the building possessed floors filled white marble and red mahogany woodwork. Drawn by its irresistible allure, a number of the city's leading professionals quickly occupied the building's office space shortly after its grand opening. The Central Bank & Trust Corporation—a major ancestor for Bank of America—even called the Candler Building home for some time. Over the last few years though, the location has operated as a luxurious boutique hotel. Now known as The Candler Hotel Atlanta, Curio Collection by Hilton, the skyscraper continues to be among Atlanta's most luxurious landmarks.