The Cavalier Virginia Beach, Autograph Collection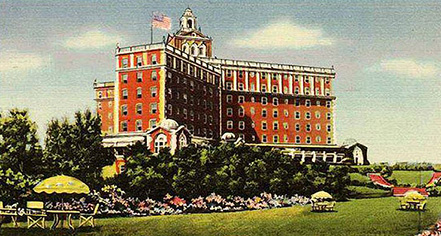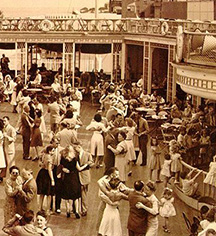 History Mystery
Which historic hotel hosted musicians such as Cab Calloway, Lawrence Welk, Benny Goodman, and the McFarland Twins, helping to usher in the big band era?
If you guessed The Cavalier Virginia Beach, Autograph Collection (1927) in Virginia Beach, Virginia you guessed correctly!
The Cavalier opened in 1927, deriving its name from a contest held in a local newspaper. On Memorial Day in 1929, the Cavalier Beach Club opened for the first time to the music of the McFarland Twins, the former saxophonists of the Fred Waring Orchestra. The club was the forerunner of all beach clubs, and none that followed ever overtook or even kept pace with it. For the next three decades, The Cavalier was the largest employer of big bands in the world. Every major big band of the time played here, including Sammy Kaye, Les Brown, Benny Goodman, Vaughn Monroe, Cab Calloway, Harry James, Jimmy Dorsey, Woody Herman, Artie Shaw, Lawrence Welk, and Glen Miller. Ten U.S. presidents have stayed at The Cavalier, and some of the countless other famous guests include: F. Scott Fitzgerald, Judy Garland, Will Rogers, Bette Davis, Jean Harlow, Mary Pickford, Betty Grable, and the infamous Fatty Arbuckle. Hank Ketchum drew several "Dennis the Menace" cartoons based upon his family's stay at The Cavalier.
Learn more about The Cavalier Virgina Beach, Autograph Collection and book your next stay.