The Cliff House at Pikes Peak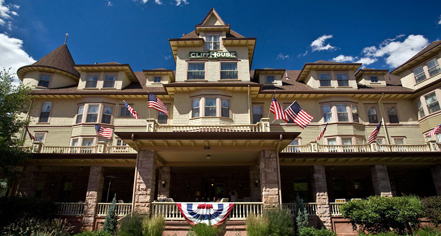 Local Attractions
In your travels, be sure to visit local National Trust Historic Sites and discover great architecture, magnificent landscapes, and life-changing stories.

Featured Historic Site:
Hotel de Paris Museum, Georgetown, CO
Dating from the late 19th century, Hotel de Paris Museum is located in Georgetown, Colorado. The building was primarily operated as a hotel and boarding house through the late 1930s. A National Trust Historic Site.
***
Also explore Recreation.gov to browse the Destination Denver Itinerary, including these sites:
Great Sand Dunes National Park
U.S. Air Force Academy
Garden of the Gods