The Edgewater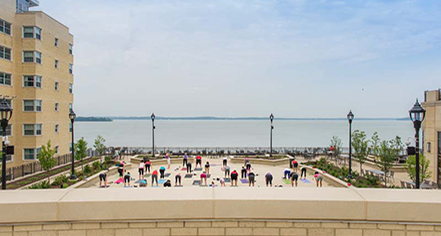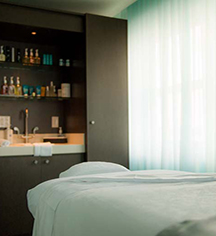 Activities & Events
The Edgewater is just down the street from the Capitol building and its bustling historic square. It's close to State Street and its eclectic restaurants and shops. Best of all, the hotel is located next to the University of Wisconsin-Madison and its sports venues, home of the Badgers.
Wisconsin State Capitol
The majestic Roman Renaissance-style State Capitol has the only granite dome in the U.S. and inside has over 40 different types of stone from around the world as well as murals and handmade furniture. The observation deck, open in the summer, offers views of the city and surrounding lakes. Capitol Square plays host to state events throughout the year including Farmers Markets and Folk Festivals.
Olbrich Botanical Gardens
One of Madison's most popular attractions, this oasis of green includes a sunken garden, perennial garden, rose garden, rock garden, herb garden, wildflower garden, and a tropical conservatory.
Henry Vilas Zoo
Truly a wild place to hang out, this free zoo, located inside Vilas Park, features animals from around the world including African lions, South American alpacas, and tortoises from the Galapagos Islands.
Madison Farmer's Market
The Saturday Farmers' Market is one of the most unique events in Madison, Wisconsin. The market takes place around the Capitol Square on Saturday from 6:30 am to 2:00 pm. Nearly 200 area farmers sell home grown produce, but the market is more than just produce. Live music, coffee, and sweets draw the Madison community to the square. The market opens in April and runs through early November each year.
Overture Center for the Arts
Overture Center for the Arts is a stunning architectural landmark in the heart of Madison's thriving cultural arts district. In addition to housing ten resident organizations, the center presents more than 200 performances, art exhibitions, and educational, and community events each year.